A woman carries a child past a blast wall on December 9,in Baghdad, Iraq.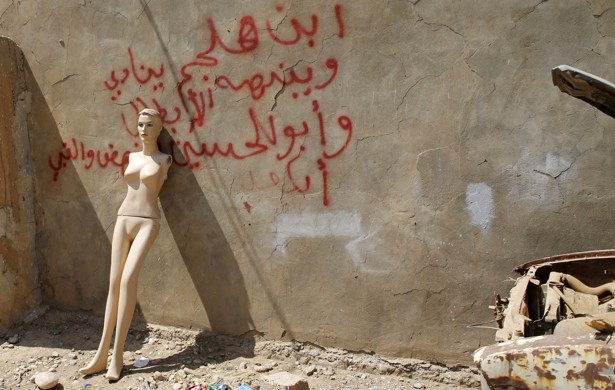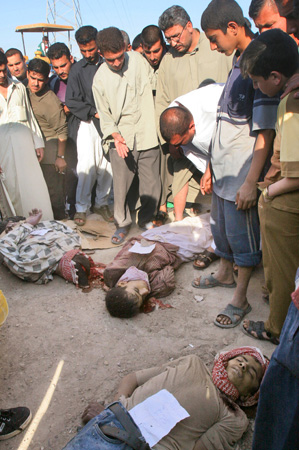 This image may contain graphic or objectionable content.
Smoke billowed from a number of targeted sites, including one of President Saddam Hussein's palaces, an AFP correspondent said.
A car-bomb explosion tore through the UN headquarters, destroying part of the building, and witnesses said at least three people were killed and dozens were wounded.
Description: Joel A. An Iraqi woman holds on to a truck while waiting for food supplies to be distributed by Iraqi soldiers among the residents of the Shiite enclave of Sadr City in Baghdad, Iraq, on May 8,