We need to be part of their lives, their future and the lives of their kids.
Furthermore, people who are concerned about intermarriage weakening Jewish identity should be expressing a lot more concern about rabbis who still refuse to perform same-sex marriages.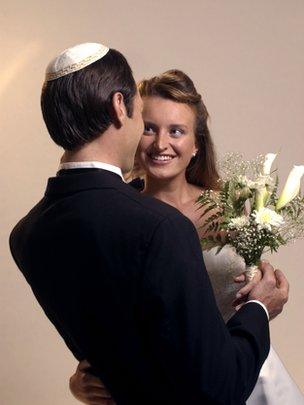 Whether you practice Jewish customs or not, keep the festivals or not, live in Israel or not, eat chopped liver or not, a Jew is a Jew is a Jew.
Good luck and God bless you.
Description: Save my name, email, and website in this browser for the next time I comment. Anonymous November 6,